The Ronald McDonald House of Dallas is more than a place to stay—we provide a caring, homelike atmosphere where families can get a good night's rest knowing their child is close by.
Our guests have the opportunity to connect and receive strength and stability from others who share similar experiences. Every part of our house program focuses on providing an atmosphere of comfort and care. Our guest rooms accommodate up to five people so your family can stay intact.*
Our staff and volunteers are here to assist you in every way possible to help you feel at home. We offer a number of services to make life easier for families going through difficult times.
* There is a maximum of four (4) adult guests per room – up to five (5) if the 5th guest is an infant or child.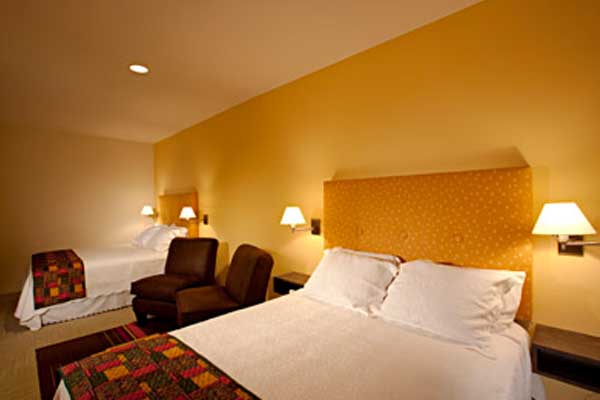 Looking for information on how to stay at Ronald McDonald House of Dallas?
Looking for our family guest survey?
Private Bedrooms
We offer 52 bedrooms with two queen beds and a private bath as well as 6 suites with fully equipped kitchens for families who need isolation following a transplant or chemotherapy treatment. Mats and cribs are available upon request. Wheel-chair accessible rooms are also available.
---
Daily Meals
Generous community groups provide three delicious, home cooked meals each day in our dining room. Our guests may also prepare their own meal in the family kitchen, using their own food or items kept in our well-stocked pantry. Looking to volunteer with our Meals that Heal program? Click Here.
---
Transportation
To make your child's hospital stay easier, volunteers and staff provide scheduled transportation to and from hospitals in the immediate area.
---
Laundry Facilities
RMHD offers fully-stocked in-house laundry rooms for your convenience.
---
Activities for Parents and Siblings
The House offers both inside and outside play areas for kids of all ages. Our volunteers and staff provide crafts, games, movie nights, visits from zoo animals, therapy dogs, birthday parties and seasonal celebrations for all of the children to enjoy… and the adults too! Looking for more information on our family activities? Click Here.