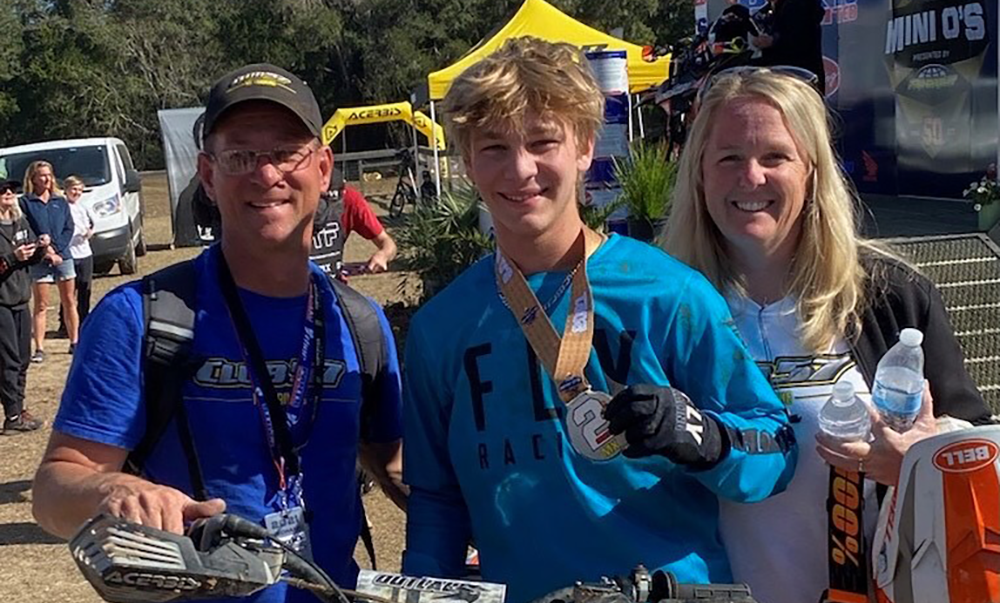 Jude's Journey
In March of this year, up-and-coming motocross star, Jude Smerlick, was in Kemp, Texas participating in the Spring A Ding Ding race. However, Jude's race was cut short when he suddenly fell off his bike in mid-air while performing a jump. The then-15-year-old was rushed to Parkland Memorial Hospital, where he was diagnosed with a severe brain injury.
Being over 1,400 miles away from their home in Pennsylvania, Jude's parents, Jen and John, stayed at the Ronald McDonald House of Dallas for three weeks while Jude was in the Neuro-ICU. Jen said in those very early days, "we were told he may not interact with his environment, and most certainly would be a different version of Jude."
After their three-week stay in Dallas, Jude was airlifted to an inpatient rehabilitation facility in Atlanta, Georgia where he stayed for seven weeks. Following his discharge, the Smerlicks traveled to Jacksonville, Florida where Jude continued to work hard during outpatient rehab. This past October, he was completely discharged from ALL therapy and his mom said, "he is doing amazing!"
"[Jude] surprised everyone in rehab when he finally emerged into a conscious state and relearned to walk, tie shoes and so much more! He has regained everything physically and only has minimal short term memory issues. This is completely miraculous compared to his original prognosis," Jen said.
She continued, "[RMHD] was a haven in our very tragic storm. We are forever grateful for you all and the beautiful hospitality we received in those very dark days. While we were unsure where this journey would lead us at the time we were in Dallas, we are now announcing that we have made it through this storm with a miraculous outcome!"