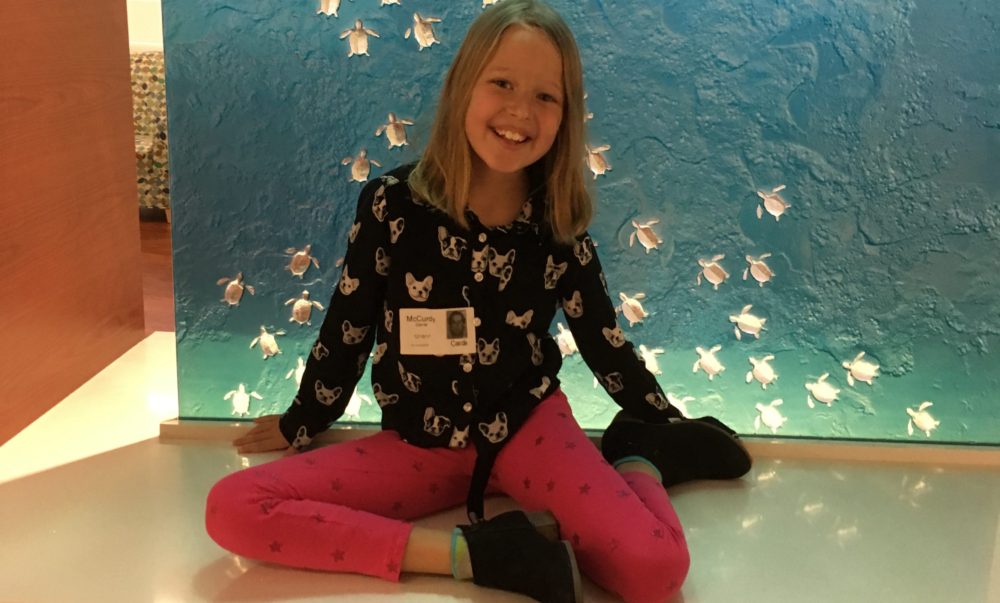 This is What Gratitude Looks Like
Darrel and Michelle McCurdy had hoped and struggled for years for a family. When they found out they were expecting, they were ecstatic. Their joy soon turned to worry when they learned at 20 weeks that their baby girl had a congenital heart defect.  They learned their daughter would have an Atrioventricular Canal defect–a large hole in the center of the heart affecting all four chambers. Meredith was born full term and healthy, but went into heart failure within two months of her birth.  At three months old, she had her first open-heart surgery performed in Dallas at Children's Medical Center.  During this surgery, they closed the holes that left the chambers open to one another and tightened her valve.  Her second surgery was a valve repair, just two years after her first.   Just two days after Meredith's 8th birthday, the family headed to Dallas for Meredith's third open heart surgery.
As the family was driving to Dallas, they were told that the House was full, and they were waitlisted until the next day. The McCurdy's had called four hotels to find one that had availability. They had prepared themselves to spend the night before Meredith's surgery in a hotel.  An hour later, Michelle remembers the call they received saying they had an opening for Meredith and her family.   "Because of this House, I didn't have to worry where my family would sleep until it was time to go home. I didn't have to worry if my family would be able to stay together. The impact of a long hotel stay, plus meals and other costs would have been a real burden on our family. That night, my heart was so full of love and gratitude."
Meredith's family went into the procedure knowing she would likely need a mechanical valve.  A valve replacement oncerned the family because they knew it would have lifelong implications on Meredith's life.  When the doctor called the final time from the operating room, the family was in awe when they learned Meredith's valve was able to be repaired.  Her recovery went smoothly and she was released from the hospital just 5 days after her surgery.  Her post-op appointment, however, meant the family had to stay over Christmas.  The McCurdy family was forever changed by this experience, "We spent an amazing Christmas, our third stay, at RMH regaining our daughter's health. The generosity and thoughtfulness we experienced filled me with so much gratitude and the most intense desire to give back. In a world that sometimes seems really dark, they are a light for us and shelter from the storm."
Meredith and her family will travel back and forth to Dallas as needed for her medical care.  She may eventually need a valve replacement. Because of the Ronald McDonald House of Dallas, her family won't have to worry about where they will stay and will be able to focus on Meredith's care.